Jackalope / Skvader Sculpture Commission *OPEN*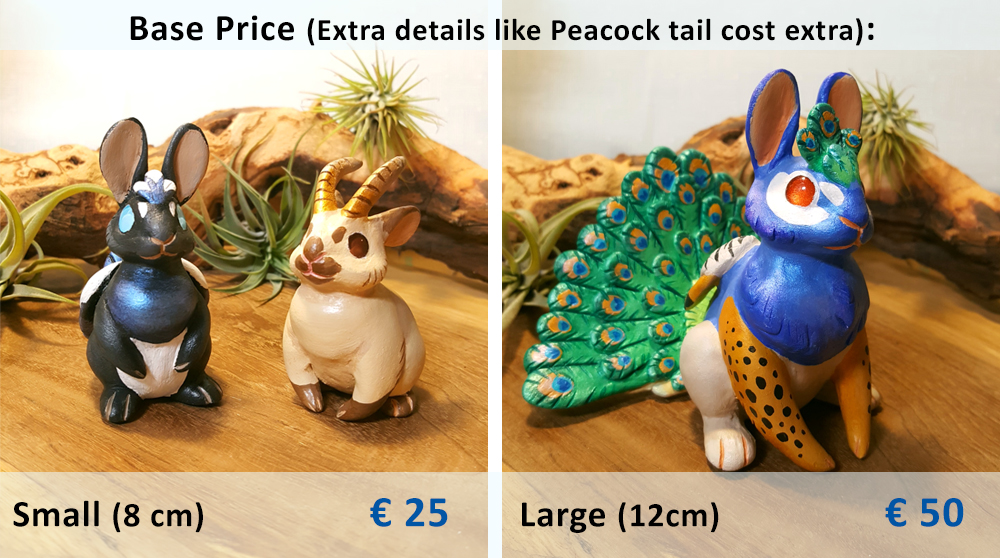 1) Choose a species:
Jackalope (Horned Rabbit)
Skvader (Winged Rabbit)
Wolpentinger (Horns and Wings) small + € 5 , large + € 10
2) Choose your pose, eyes, expression and ear type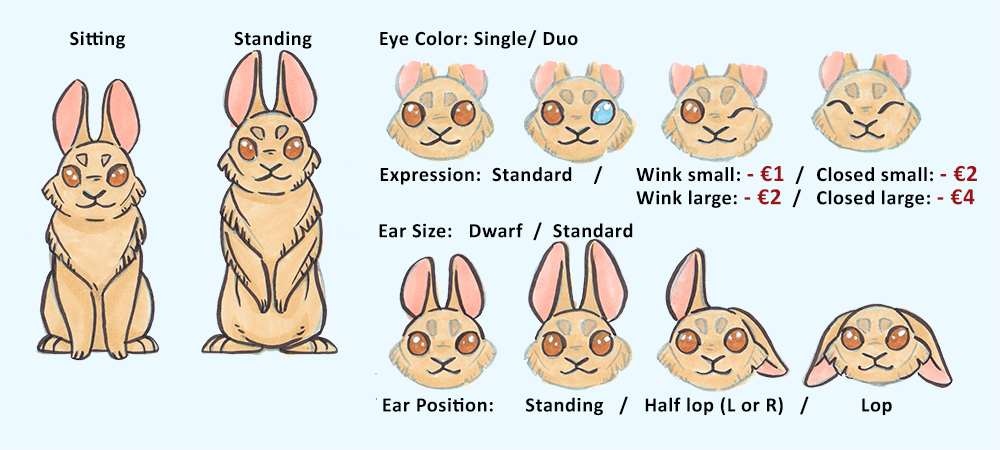 3) Choose your color scheme, pattern, eye color(s), horns and wings
Send me a desciption of how you want your creature to look if you have reference or a character sheet even better!

The standard horn colors are: Gold/Silver/Copper/Metallic Dark Blue/ Metallic Purple but you can request whatever color and shape you want and I will see what's possible.

I also have all kinds of different nail polishes to give the eyes a metallic / glitter effect or just a matt effect.

Do you want additional details added to your sculpture? Just send me a message and I can tell you if it's possible and if there are extra costs.
Production time and Shipping costs
Depending on how much orders I have going at the time you sculpture can take up to 5 to 10 workdays to make, during the sculpting I will take photos of every stage of production wich you will receive by email.

Shipping costs inside the Netherlands are € 6,50
Shipping cost outside the Netherlands starts at € 13,00
If you want your order shipped outside of the Netherlands message me which country and I can give you a more acurate estimate of shipping time and costs.

Payments are in advance by either Paypal or Bank Transaction, I will start working when I have received the payment.

You can mail your commission request to d.blaauwkamer@gmail.com
Be sure to give me as much info and description of you commission as possible, reference, photos or a character sheet are preferred.
And be sure to give me your adress to ship to and preferred contact method.